The Supertunia Vista series is a line of plants under the Proven Winners brand.
Supertunia Vista
In the Supertunia Vista series, there are 6 colors: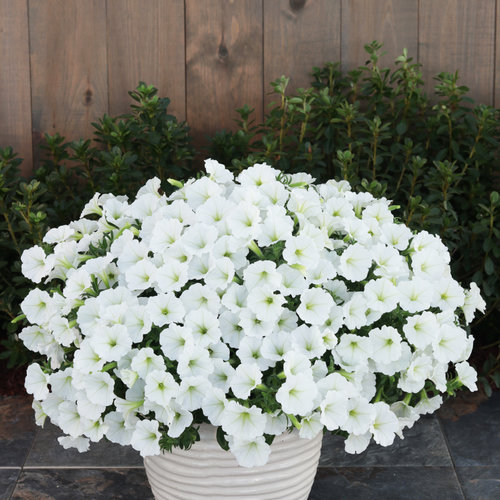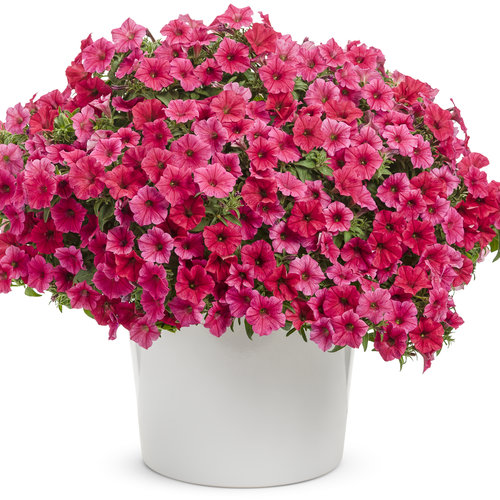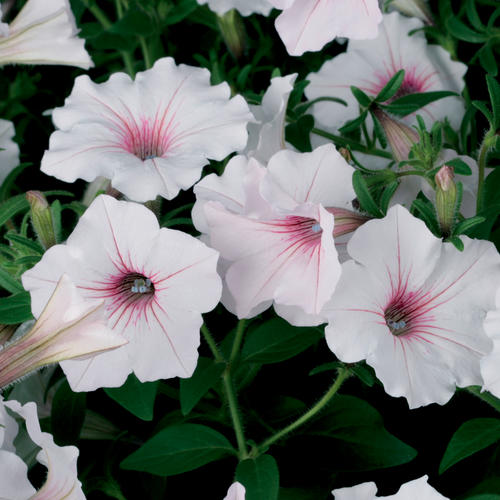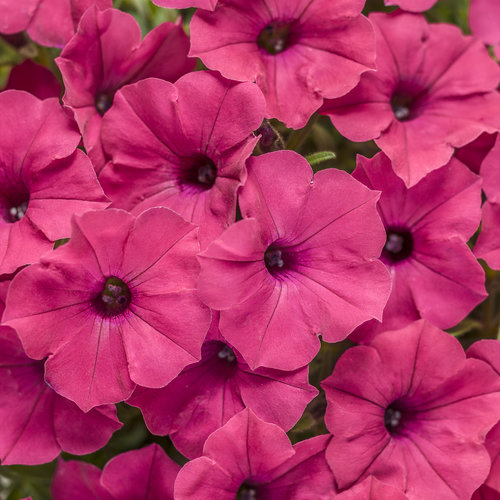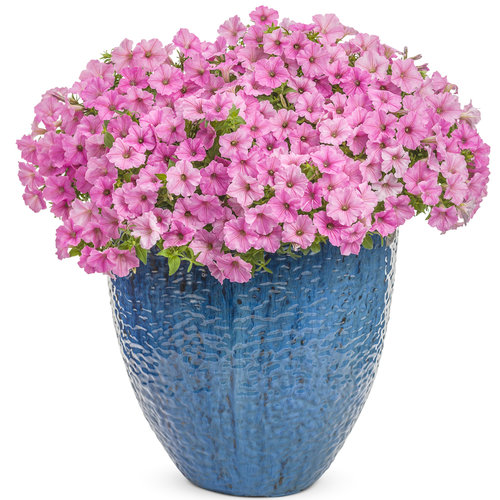 From this list, Bubblegum is by far the most popular. Bubblegum petunias are one of the original colors and the rest of the colors were developed over time.
In recent years, colors like Jazzberry and Snowdrift were added to the mix.
Supertunia Mini Vista
In the Supertunia Mini Vista series, there are 9 colors:
Indigo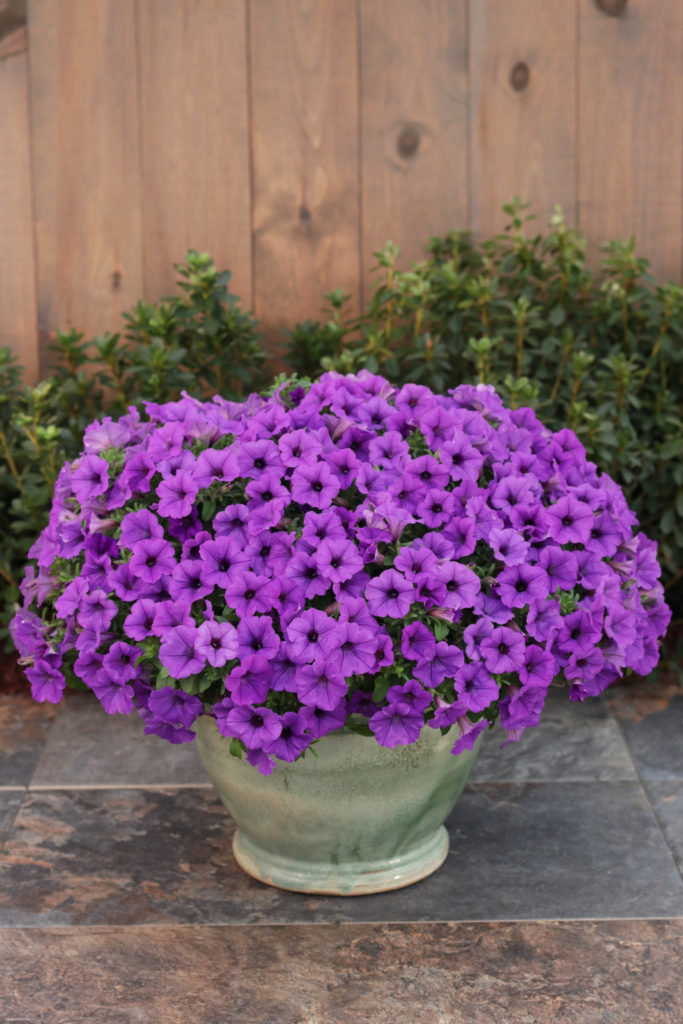 Scarlet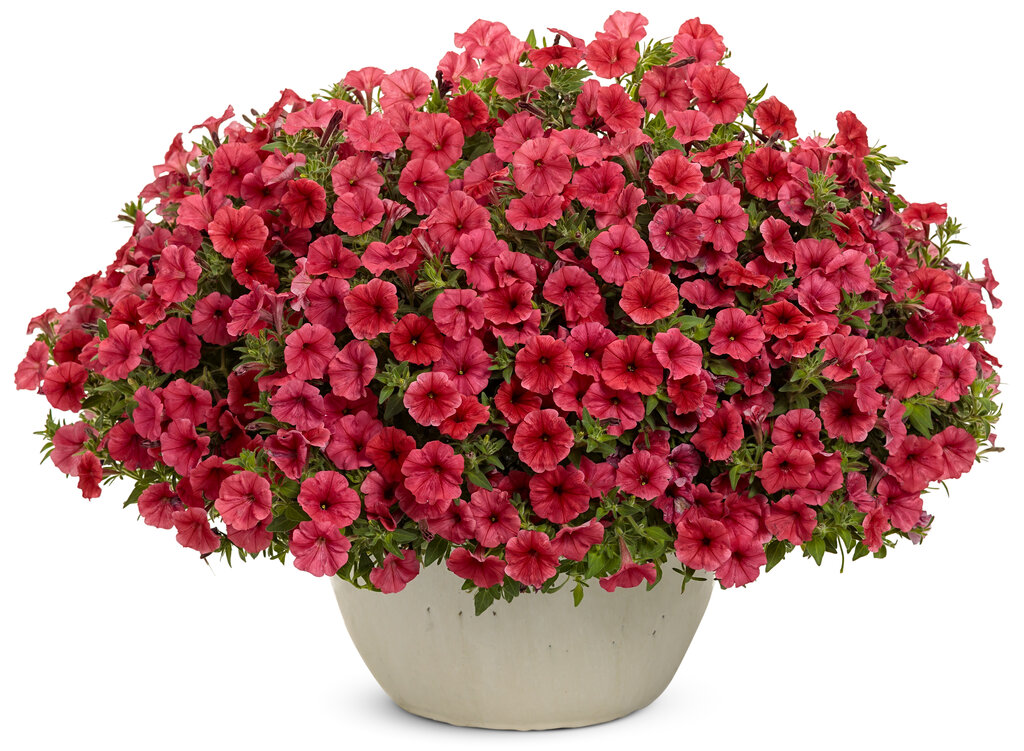 Sweet Sang
Midnight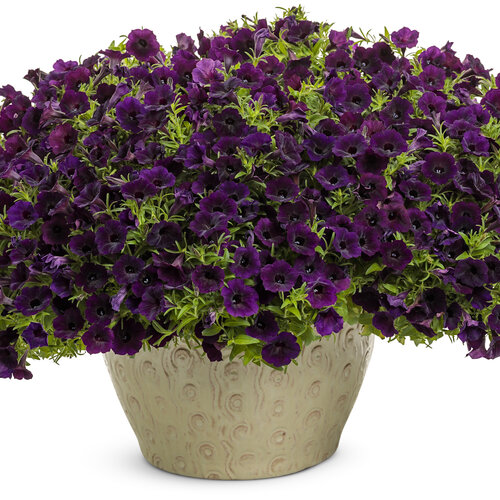 Yellow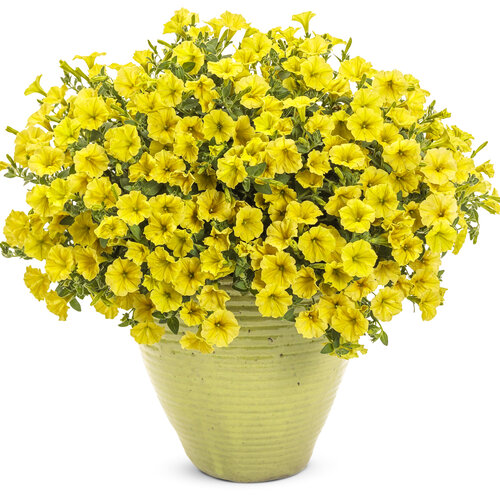 White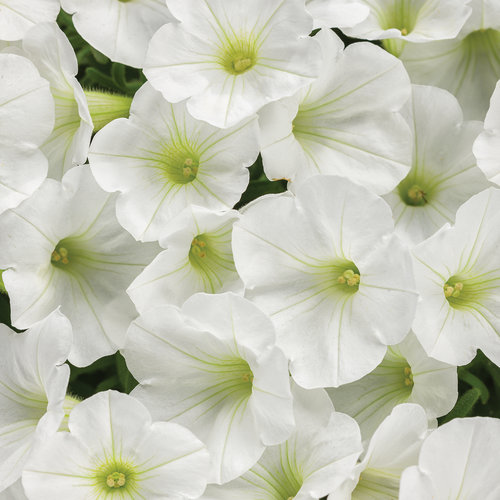 Hot Pink
Violet Star
Pink Star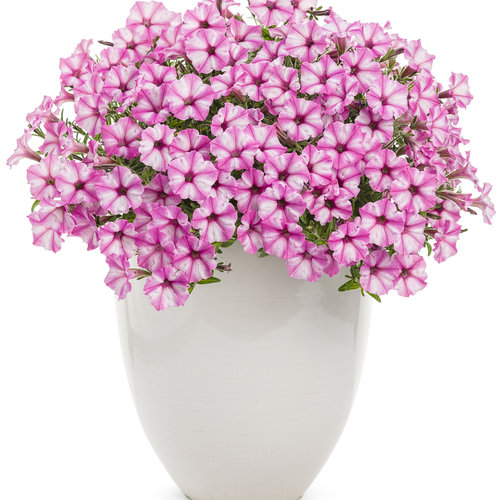 Do all the Supertunia Vista colors grow the same?
In our experience, none of the colors get quite as large as Bubblegum. All Supertunia Vista colors should get as big as advertised (typically 18-32 inches wide and 12-24 inches high), but the Bubblegum color can grow much larger, given the right conditions.
We've already had Bubblegum Supertunias grow over 6 feet wide. This is not typical, but it goes to show the quality of these plants.
Supertunia Vista vs. Supertunia Mini Vista
Both Supertunia Vista and Supertunia Mini Vista mounds, spread, and cascade over the edges of containers.
The biggest difference between these two plants is that Mini Vista's flowers will not get as large as the Vista series. Supertunia Mini Vista is often a substitute for calibrachoa due to its similar flower size.
What colors pair well together?
Many of these colors pair really well together.
We have seen many gardeners pair Silverberry and Paradise together for an attractive display.